The Unmatched Benefits of AiSPiRE Lighting Control Systems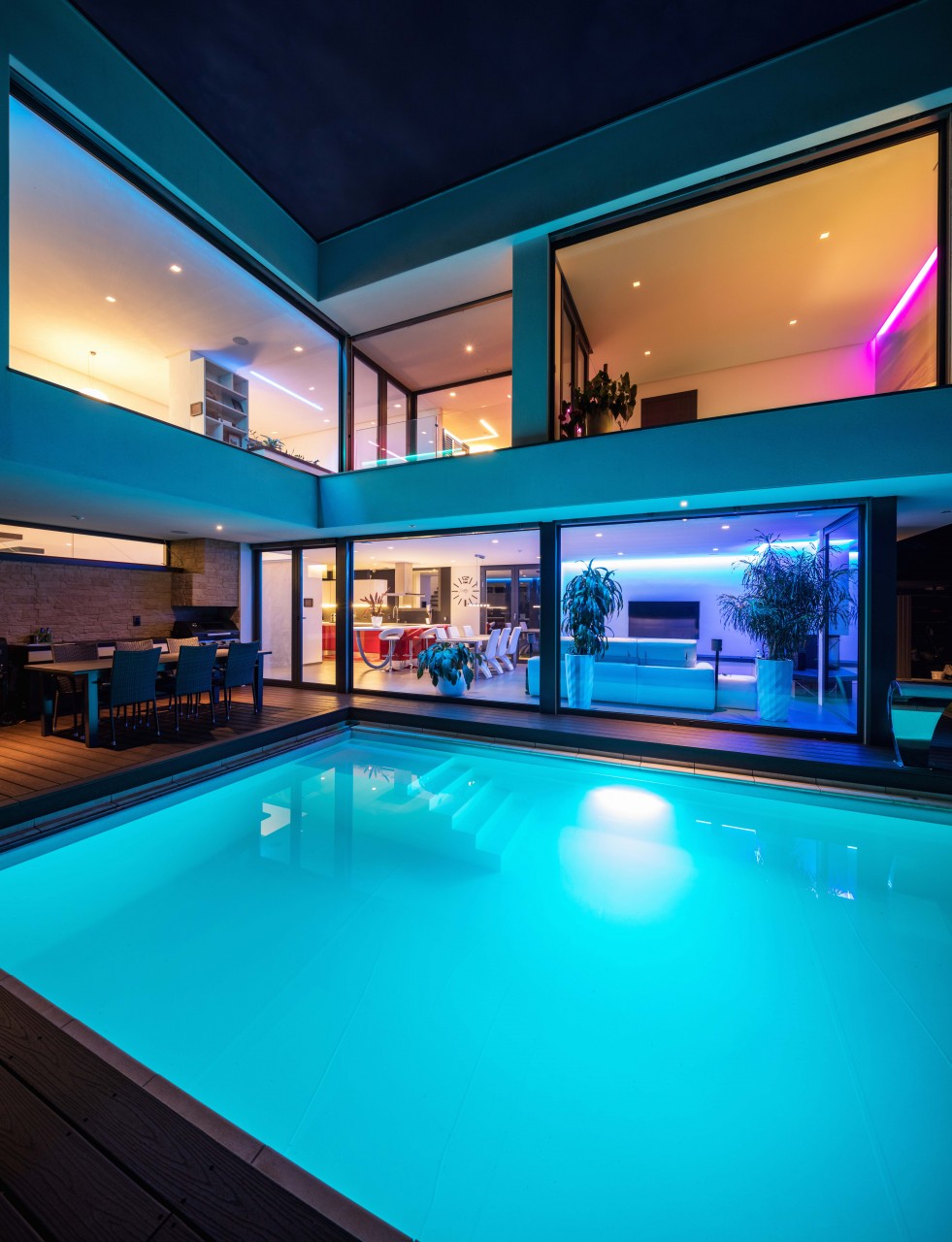 Discover intuitive control and enhanced wellness when you use smart lighting control
Lighting is the most-used technology in most homes, yet few people use it to its fullest potential. There is so much more to lighting control than an on and off switch! Adjust the brightness and color temperature of every lighting fixture in your home, create schedules that reflect your routines, and create scenes that execute a series of actions with just the push of a button. Revolutionize your relationship to light with intuitive technology. Read on to learn five benefits to installing an AiSPiRE lighting control system in your Camano Island, WA house.
SEE ALSO: A HOME AUTOMATION SYSTEM ENHANCES YOUR WHOLE PROPERTY
Remote Power LED Lighting
Why is a remote power supply the better way to light a room? Consider the way most lighting is designed now: 120-volt high-amperage power and wiring running to retrofit or standard fixtures with LED lights. That's like running a firehose to a squirt gun. With remote power LED lighting, low-voltage power is run over smaller gauge wire to the fixture, which only contains the LED element as it is a low-voltage device to begin with. The benefits are:
No power supply or electronics in the fixture to fail early and less heat generated in the fixture.
The power supply and electronics to drive the LEDs are much more robust in the remote power supply.
A retrofit LED bulb or standard LED fixture has much cheaper and fragile power supplies and electronics. Manufacturers are required by law to only rate the lifespan of the LED element, not the power supply or electronics in these standard LEDs.
Retrofit LED bulbs and standard LED fixtures are most efficient at 100%, but they lose efficiency as you dim them with standard 120-volt dimmers, and they will flicker at very low levels. Remote power LEDs can dim to around 1% and maintain their efficiency through the entire dimming range.
Using smaller low-voltage wiring is safer, less expensive, and easier to install with fewer code restrictions.
Intuitive Control
Control up to 8 separate fixtures individually or within groups to easily manage multiple lights simultaneously from a remote power supply. You can program up to five scenes to easily recall frequently used settings, allowing for one-tap adjustment of your lighting. Create schedules based on your daily routines for hands-off control of your lighting- schedule actions every week or be as detailed as scheduling on a 365-day calendar that accounts for daylight savings. The AiSPiRE series integrates with popular control systems for standard on, off, and dim functions, with more functions being made available in the future. One unique feature is the AiSPiRE FollowME Silo motorized LED accent, which can be used with the WAC app or beacon to adjust to frequently moved objects through 15°-40° beam spread adjustment, and 180° vertical tilt and 360° horizontal rotation.
Wellness
Tunable lighting allows you to adjust a light source's color temperature output. By mimicking the natural patterns of the sun, your lights will help you feel more energized during the day and tired at night, improving your overall wellness. AiSPiRE is offering four new types of lighting fixtures:
The flagship AURORA brings full visible spectrum color-tuning LEDs with color-correcting optical tech for increased wellness and customization. Select any color, saturation, and hue for full-color gamut control, whether you want fun pink lighting for a party or lighting that mimics sunlight for improved wellness.
The ATMOSPHERE line includes Natural Tunable White Fixtures that mimic natural sunlight with a CCT range of 2700K to 6500K.
The ASTRO line uses Dim-to-Warm lighting that is easy to use and can produce between a 3000K White Light and 1800 Kelvin.
The ALPINE line uses Static White light in color constant LED luminaries of 2700K or 3000K.
Energy-Savings
A lighting control system from AiSPiRE will also save energy, reducing both your carbon footprint and electricity bills. The Vacancy Photo Sensor uses technology that detects if a room is occupied and an ambient light sensor to adjust lighting brightness for daylight harvesting. LEDs have a longer life than regular lights and are 100% recyclable, meaning they don't contribute to landfill waste. They also use 85% less energy than incandescent fixtures and usually pay for themselves in less than two years through lower energy bills.
Control4 Automation Compatibility
At Fusion 9 Design we strive to chose products and systems that integrate well with the Control4 platform we use. We use DMX digital lighting control standards — which have been used in stage and theater applications for decades — as the method to control AiSPiRE lighting. Using those standards, we can integrate the full power and flexibility that AiSPiRE lighting can give you into your smart home. We can mix AiSPiRE lighting with traditional lighting through Control4 as well. Since AiSPiRE lighting is digitally controlled, a single-gang, 6-button keypad can control multiple lights and lighting scenes and help eliminate the unsightly wall acne of multi-gang switch banks.
Fusion 9 Design is an authorized AiSPiRE dealer in the Camano Island area, here to help you with all your lighting control and smart home automation needs. Call us at (360) 831-0899 or (206) 315-9190 or fill out our online form to get started on your project today!